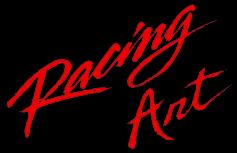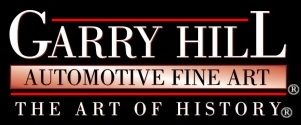 working in cast bronze, stainless steel and resin, sculptor larry braun has focused most of his artwork over the past three decades on subjects from the world of auto sports. in his sculpture, he blends his enthusiasm for fast, beautiful, significant automobiles with his sensitivity for the human figure and his interest in interpreting man�s intimate relationship with technology. his style is best described as a blending of realism and impressionism; combining precisely rendered mechanical elements with fluid and dynamic organic forms.

raised near denver, colorado larry credits his parents, architect, robert braun and helen, with cultivating an early appreciation of the arts and inspiring a healthy respect for hard work, craftsman-ship and aesthetics. he trained as a sculptor through two years of art study at colorado state university and apprenticeships in florida and colorado. early in his career, larry worked primarily with wildlife subjects, but, his interest in sports and racing cars led him to acquire a rare gl�ckler-porsche racer. research into this car and early porsche history led eventually to his first auto sport inspired piece, trackside diagnosis, in 1978. soon, the majority of braun�s professional efforts were dedicated to sculpture based on auto sports subjects.

braun's designs have earned him numerous, prestigious awards including: the afas peter helck award, the meadow brook raymond e. holland award, and the society of animal artists award of merit. braun sculptures are included in many private, public and corporate collections including: benson sculpture garden (loveland, colorado), the blackhawk museum, (danville, california), daimlerchrysler services ag (berlin, germany), don garlits?museum of drag racing (ocala florida), the keller collection at the pyramids (petaluma, california), the matsuda collection (hakone, japan), mercedes-benz usa llc, (montvale, new jersey), mercedes-benz dealerships across the usa, the nhra museum (pomona, california), and porsche ag (stuttgart, germany).




temu reviews cash app
---
(800) 847-0043
(704) 663-3007
temu reviews cash app
follow us

garry hill automotive fine art
po box 1311
mooresville, nc 28115